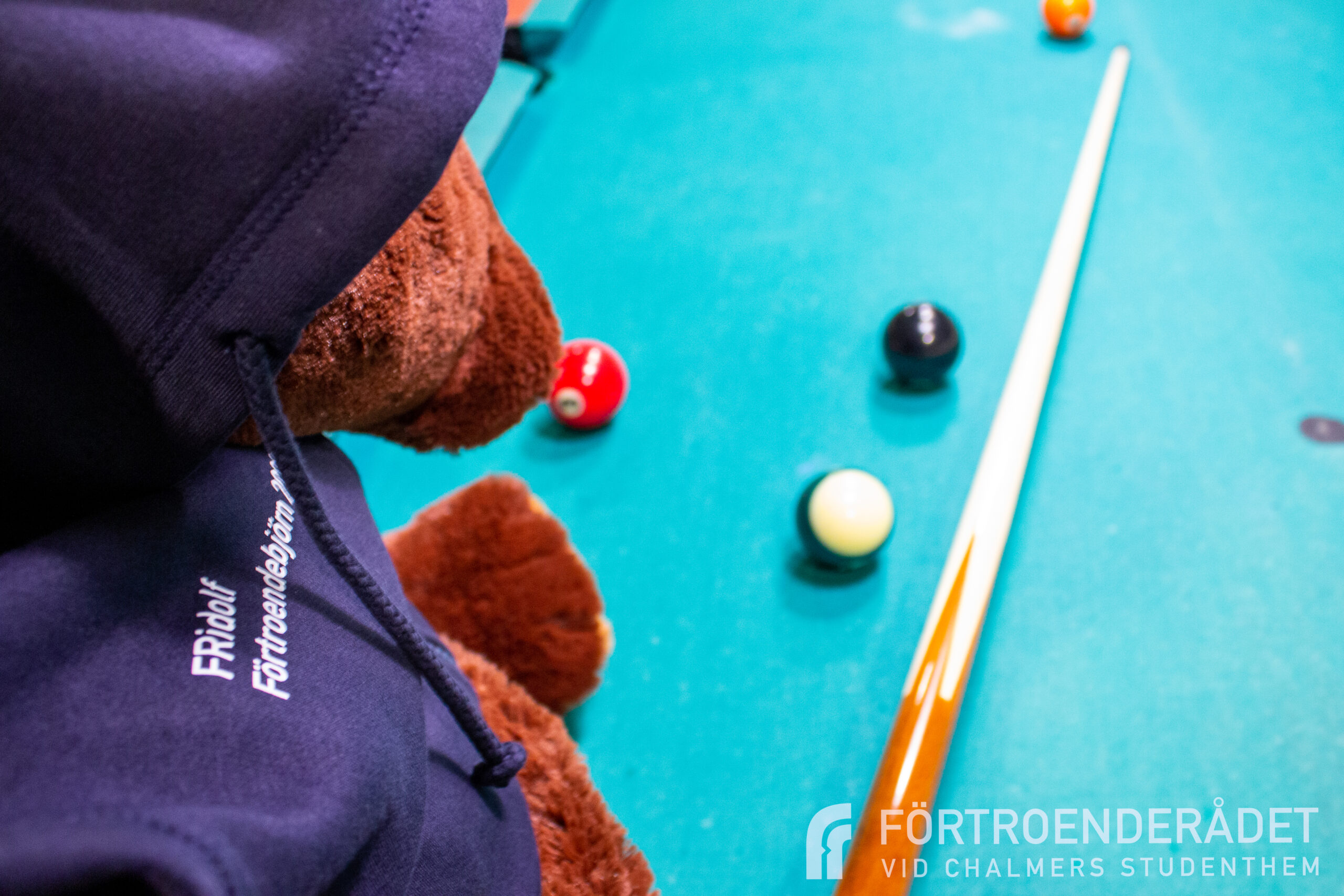 Put on your favorite playlist and chill with your buddies over a couple of pool rounds. The room is equipped with a big pool table, darts and dart board, a small fridge and a good music system. 
The room is located just next to the music room and FRitids.
To get in touch, visit the Contact page.